Description
AN INVITATION FOR TRANSFORMATION IN 2019
ZOOM-In Series #3
An interactive experience with Linda Burnham, N.D.
Inspiring collaboration for transformational living
I enthusiastically invite you to join me for a six-week live, online video series focusing on a wide variety of health, wellness, and spiritual topics generated by you, the participants, and myself.
As many of you are already aware, during my entire career I have been dedicated, both personally and professionally, to the healing of body, mind and soul. I have created and taught many different healing modalities and systems. I have learned from you — my clients, students, and friends, as well as from dimensional Light beings, in and out of body.
During our six 75-minute video chats, we will meet "virtually" twice a month, and "ZOOM-in" to explore new horizons within ourselves.
The assumption: To the best of our ability, we are leading a spiritually focused life that demands individual expansion and growth in one or more areas of our lives, and we want that expansion.
The requirement: We are flexible and responsive to Spirit and willing to embrace newness in our hearts and lives… and it can be joyous.

Why ZOOM-In?
Whenever we gather together, even virtually, our levels of well-being increase. Sharing information increases our ability to make conscious choices and provides mutual support. The grace of downloads from Spirit, exponentially increases our energy and our ability to absorb what is present for us. Shared experiences increase our capacity to love ourselves as well as one another, which is ultimately the true source of healing.
How to Connect to Zoom-In
You can connect and participate by landline, cell phone, tablet, or on either Mac or PC computer. This three-month series will use zoom.us, a free app that is simple and easy to use. Download the zoom.us app on any device for free.
Once you are registered for this series, I will send you an individual invitation for each Zoom meeting prior to the session. The invitational email for each meeting will provide national and international phone numbers for landlines and cell phones, and a unique link for smart devices.
All sessions will be recorded by Zoom and available to all registered participants. If you are unable to attend a session, it is available to you as a download on the Zoom website when you are ready to listen… or listen again.
Series Format
Six 75-minute live, online sessions, every two weeks for three months. For the first 45-minutes, I will be discussing the chosen topic. The final 30-minutes will be allotted for a freeform question and answer period generated by the session. In other words, 7 1/2 hours of fascinating, informative, vitalizing and juicy interaction.
2019 Series #3 Dates:
September 4
September 11
September 18
September 25
October 2
October 9
Series time: "live" at 5:00 pm MST
Investment in yourself
The series is $270.00 – $45 per session. The value is priceless.
Consider purchasing the series for your friends and family as another way to share your love.
I invite you to co-create the series you want to attend!!!
Space is limited. Register now!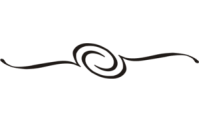 How to Participate
If you want to participate in the creation of the topics to be covered, then do these two steps between now and January 1:
Register for this series
Then email me your ideas, questions and interests at BurnhamSystems@earthlink.net. Think about what issues are most pressing for you, what are your current or future concerns, what do you want to know or learn, and what are your three most intriguing questions.
Suggested sample topics:
Health and Wellness:
Health and the systems of the body — specific to you and your loved ones
Understandings about the body – mind – spirit connection
Effective alternative technologies
Food, supplemental nutrition, herbs, energy, water, and crystals
The gifts of aging
Spirituality:
Past lives and what is necessary for you to know at this time
How to spiritually cleanse a house, land, situations
How do you deepen your connection to Source, enhance your intuitive self and bring it forward in your life
How to enliven your own connection with the dimensional beings who walk and work with you