Description
Join Me for a Free
Season of Renewal Meditation
Palm Sunday Evening
Sunday April 5, 2020
at 5 pm (MST)
A meditation with Linda Burnham, N.D.
There is a lot being asked of all of us today.
Courage, Grace, and Balance are needed within each of us moment to moment every day.
This time of meditation will help you center yourself:
Gather-in and ground your Light and Life Force
Lighten the anxieties that arise in these uncertain times
Strengthen your personal connection to Divine Source and your deepest intuition
When we have more of ourselves available,
we can do what we need to do.
Listening to this meditation at any time will give you a quiet respite
and renewed strength when you need it most.
This is my Gift to You
AUDIO only!!
WHEN:  LIVE: Sunday, April 5, 2020 – 5 pm MST Santa Fe, NM
4pm PST / 6pm CST / 7pm EST
Download available after session
HOW:  Zoom-In (Technical Details Below)
WHAT:  20-30 minute meditation
in the Moment, Spirit's Prompting, my voice.
The potency of this guided meditation is to facilitate getting in touch with yourself and the Divine. Use it to realign whenever you need support for outer conditions or simply as a dose of spiritual refreshment.
How to Connect to Zoom-In
You can connect and participate by landline, cell phone, tablet, or on either Mac or PC computer. I will use zoom.us, a free app that is simple and easy to use. Download the zoom.us app on any device for free.
Once you are registered for this Season of Renewal Meditation (required by April 5 at Noon), I will send you an individual invitation for this April 5 Meditation that day before 4 pm MST. The invitational email for the meditation will provide national and international phone numbers for landlines and cell phones, and a unique link for smart devices.
All sessions will be recorded by Zoom and available to all registered participants. You can download the meditation to any device you have.
Join me LIVE and Connect through zoom.us
Can't join at that time? Then…
Register and I will send you the MP3 link. I am making it available for you to download from the Zoom website for 1 week.
Download the MP3 onto your own devices.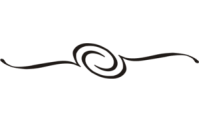 Linda Burnham, N.D.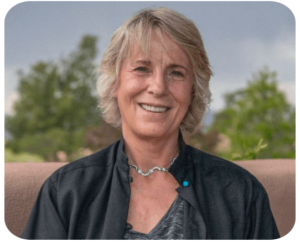 Linda's health protocols and healing rituals combine her personal transformational experiences with her extensive knowledge of the body and an awareness of the sacred. As the founder and creator of Burnham Systems Studies and Physical/Spiritual MedicineSM, she has developed several in-depth healing programs for both professionals and lay-people. She has professionally trained and certified Burnham Systems Facial RejuvenationSM and WiseBody TherapeuticsSM practitioners internationally for over 45 years.
Her current offerings include spiritually transformative experiences, Sacred SojournsSM, in New Mexico, on the land and in the thermal waters. For more information on Sacred SojournsSM, go to the website.
She is the author of The Natural Face-Lift: A Facial Touch Program
for Rejuvenating Body and Spirit.