Description
This Sacred Sojourn: the Waters will focus on sinking deeply into ourselves, allowing the thermal waters to reveal the gifts of our inner Spirit. The immersion in water and the dance of entering and exiting the hot, thermal pools is a visceral experience of immersion into Self. The breezes off the flowing river refreshes us and we sink more deeply within. We feel our own flows… the flows of life force unique to each of us. We feel the grace and power of Nature permeating us. This personalized excursion is designed to support you in absorbing the experiential benefits of Mother Earth's hot waters. We will have Sacred Gatherings in the morning and in the early evening allowing most of the day for quiet contemplation and conversation.
We stay at a small, family-run haven — the only lodgings directly on the Rio Grande! The RiverBend Hot Springs is a beautiful location with plenty of public and private tubs to choose for your soak and plenty of shaded lounge chairs to doze in. All the hot tubs and pools are whisper only zones making it ideal for reading and journaling. The hush is refreshing and deep. As we merge and float in the water, the energy of the location adds to our own internal flows and the sensations carry us to sacred spaces.
You can extend your Sojourn Santa Fe
Linda is available after the Water Sojourn for private Intensives and sessions should you decide to stay in Santa Fe for a few days. Sessions can include various multi-dimensional support (read: hands-on work from Rejuv to Wise Body Therapeutics, guided cleanses, Ionic Foot Baths (Detox), Crystal-Color Light Bed sessions, Beemer sessions, nutritional support and Physical-Spiritual counseling).
There has already been a request for a hands-on liver cleanse! … a journey to sacred sites… and a visit to a renowned Cochiti drum maker.
Let's see what unfolds.
Details
We will drive down Monday morning (3hrs plus stops along the way)
and drive back on Thursday.
The lodgings and environs are lovely. As lodging guests we have use of the public pools from 8am – 10pm each day. There are some charming, small private tubs available for 50-minute soaks at $30, as an extra option.
Linda and Susie will stay in a small casita suite, where Linda will lead gatherings and have individual sessions. (Susie will lead a surprise or two!) This casita was recently upgraded – looking forward to a new private hot tub on the patio with a BBQ grill! It offers us a space to Gather in style and away from the tubs and public areas.
We have reserved the triple suite – 3 queen bedrooms, shared bath, living room and full kitchen. It is in the central area with access to an outdoor kitchen,
grill and eating space.
Linda, Susie and…up to 6 lovely ladies…are you one?!?!
Registration is First Come. . . First Served
3 ladies(3 private), 4 ladies (2 private, 1 shared), 5 ladies (1 private, 2 shared), 6 ladies(3 shared)
First requests will be honored . . . so if the first 3 ladies want private rooms registration is complete! and we'll take requests for the Second Sojourn.
Costs and What is Included
$775 for Sojourn and Shared Room $950 for Sojourn and Private Room
What is included
Lodgings (3 nights)
Transportation to and from (Santa Fe — TorC)
Sacred Sojourn Gatherings (twice a day)
Private session with Linda (1 hr – scheduled at registration)
Free-form time (relax, read, write, nap, eat, drink)
What is NOT included
Transportation to Santa Fe
Food (we will shop together)
1-2 meals in town
Private tubs
Extra session with Linda
Tour stops and outings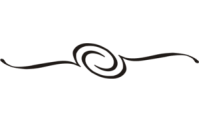 Linda Burnham, N.D.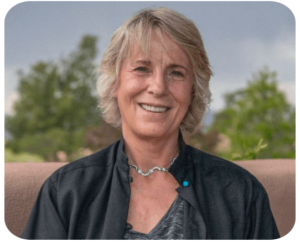 Linda's health protocols and healing rituals combine her personal transformational experiences with her extensive knowledge of the body and an awareness of the sacred. As the founder and creator of Burnham Systems Studies and Physical/Spiritual MedicineSM, she has developed several in-depth healing programs for both professionals and lay-people. She has professionally trained and certified Burnham Systems Facial RejuvenationSM and WiseBody TherapeuticsSM practitioners internationally for over 45 years.
Her current offerings include spiritually transformative experiences, Sacred SojournsSM, in New Mexico, on the land and in the thermal waters. For more information on Sacred SojournsSM, go to the website.
She is the author of The Natural Face-Lift: A Facial Touch Program
for Rejuvenating Body and Spirit.